Board Certified Dermatologists & Mohs Surgeons
PROVIDING EXCELLENT CARE
WELCOME TO BOYNTON BEACH SKIN
Boynton Beach Skin is the office of Board-Certified Dermatologists and Mohs surgeons James DeVoursney, M.D., Andrew Weinstein, M.D. as well as Board Certified, Contact Dermatitis Specialist, Rama Vaitla, M.D., and Certified Physician Assistants, Elana Aharonoff and Sandra Cyril.
It is the most trusted and respected dermatology office in the Boynton Beach area. We provide the highest-level Dermatologic services in a friendly and caring environment.
Our specialty is treating the skin so you can expect excellence whether we are surgically removing skin cancer, treating acne, injecting the most advanced cosmetic fillers, performing laser treatments, or evaluating and treating a serious skin problem.
The physicians and their staff are widely acknowledged for their experience and have one priority: Providing Excellent Care.
LEADERS IN DERMATOLOGY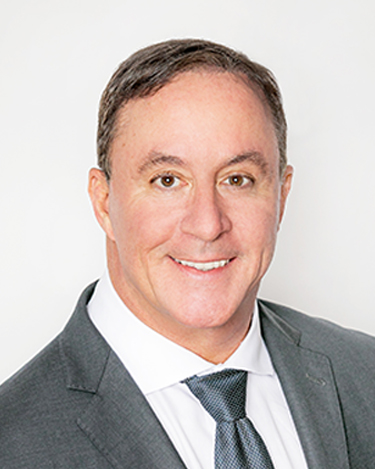 James DeVoursney, MD, FAAD
Board Certified Dermatologist/
Mohs Micrographic Surgery Specialist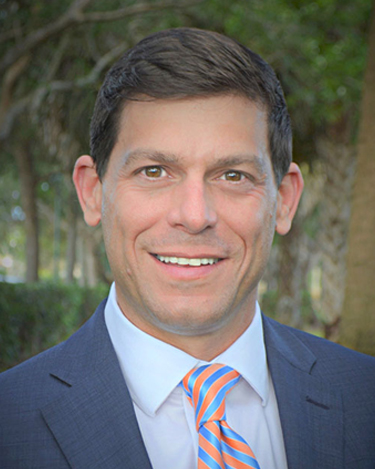 Andrew Weinstein, MD, FAAD
Board Certified Dermatologist/
Mohs Micrographic Surgery Specialist
TESTIMONIALS
I don't usually write reviews but I felt compelled as Dr Weinstein , The Nurses, and all of the office staff and Practice Administrator demonstrated such an exceptional experience that I wanted other people needing quality care given with compassion to know that it still exists! My first contact was over the phone and I hung up feeling I was finally going to be cared for by a quality Dr and staff. This continued when I met Barbara Peress who handles medical record and such , She was a blessing to me. All of the nurses were professional and caring and my most recent experience was with Chantale,. She truly Nadeem feel I was going to be taken care off.She took the time to get to know Meas a person and was empathetic to what's was going through. She explained everything she was doing and made sure I had no unanswered questions. If you need a Dermatologistwhocan think outside the box and has experience,knowledge,-compassion you may want to go here- The staff makes you feel your finally going to be helped. I'm also an RN-so againI havevery high expectations and they met them all
Jill Nicholas
I am absolutely thrilled with the work I've had done on my face with Elana the physician's assistant. I have received Restylane on my cheeks and jawline and it looks amazing. Also my lips are nice and puckered just how I asked they look great and natural. My boyfriend says I look 62, Guess what Im 82 and looking as good as I feel. Thanks Boynton Beach skin I will be back every year if I have to. And thank Elana Aharonoff and her staff for being so professional.
Rima Intregila
Would recommend Boynton Beach Skin to anyone! Great service. Dr. D and Meredith are awesome!
Jessica Duncan
Dr. DeVoursney and Elana are two of the best in the area! Meredith and Tricia are some of the nicest girls I've ever encountered. Elana is the cosmetic queen. Dr. DeVoursney is an amazing doctor with an awesome bedside manner.
Lyndsay Colosimo
Just went today best dermatologist I've been to Dr devorcney and his assistant Meredith are great at what they do and both wonderful people id recommend a 100%..Billy from England.
The Clever Cat Bint
Dr. DeVoursney and Meredith are great and so helpful answering all skin related questions. The visits are quick and efficient with the appropriate amount of time spent answering questions and supporting patient requests. They are also super helpful when patients are looking to explore cosmetic procedures. I've been a patient for many years and each visit is pleasant and efficient!
Dana Ross
Dr. DeVoursney is one of the best dermatologists in south Florida!!! Staff is helpful and super friendly. Very highly recommended.
Erica Colosimo
Dr. DeVoursney is one of the best dermatologists in south Florida. I always feel like I am part of his family from the moment i walk in the door to seeing one of his friendly nurses. Everyone their genuinely cares about me. Thank you for being awesome…
Adam Flint
I absolutely LOVE this place and the staff. I would highly recommend to anyone looking for an all around dermatology office. . Everyone I have had the pleasure of meeting here has been so very helpful and knowledgeable. Be sure to see Elana, she is so amazing and you will absolutely love her and her work!!
Lori Pyron
I was referred to Dr. DeVoursney from my assisted living facility for a skin cancer surgery. The doctor and nurse made me feel so comfortable. They made the experience that was so scary actually become a breeze. The nurse held my hand and reassured me the whole way. The doctor was so kind and removed all of the spots I was concerned about even though he assured me they were okay! Great place to go!! I would highly recommend it to everyone.
Glenda Kasden
Dr. DeVoursney and his nurses Meredith and Cristie are wonderful. He is kind and caring and they are a reflection of him. I trust him and he always goes above and beyond for me and for that I'm grateful and thankful. I would recommend him to everyone!!
Al Colosimo
I had such an amazing experience from the initial phone call to the appointment itself. The staff is welcoming, professional & Efficient. They were very thorough and detailed. Meredith was a gem! Everyone was excellent! They are knowledgeable made the experience pleasurable. Dr. Devoursney was a Godsend! He explained everything, he was patient and answered all my questions. He was extremely reassuring. I initially was nervous because of my procedure/treatment they helped me go from being extremely nervous to feeling comfortable. I highly recommend this Office & look forward to returning.
Wanda Jean Bennett
The place is great!! Dr. D and his staff are the best. When you go there you are treated like a member of their family. I highly recommend Dr. D and his assistants Meredith and Cristie. Search no further he is the best.
Jada Garcia-Gilbert
Dr. Devoursney and his assistant Meredith are truly amazing. He is kind and compassionate and his staff is very comforting
Taylor Germaine
My parents are long standing patients of Dr. DeVoursney, he is smart, patient and kind. His nurses Meredith and Cristie are incredible. If you are looking for the best then look no further.
Timothy Fredeling
Absolutely magnificent dermatology center….so far above all others…my 85 year old mother is bedridden and completely non ambulatory. She developed a very large squamous cell growth on her chest. Other dermatologists refused to see her because the only way she could come was by medical transport on a stretcher…Dr DeVoursney was the only one who agreed to accommodate her. I cannot stress how wonderful his office staff was in helping to set up this very complicated "mission". Everyone truly cared about my mother's situation and went so far and above to make sure when the ambulance arrived, her stretcher was taken directly into the surgical room. Dr DeVoursney was simply brilliant at removing the growth and insuring that the aftercare treatment was taken care of…his staff could not have been more amazing at making sure all of the arrangements were taken care of..Everyone was wonderful but I must give special THANKS to the absolutely marvelous.. Theresa. Allison. Mary and Erica all of whom were simply extraordinary and words cannot express my gratitude to them. They truly are treasures. All I can say is that anyone who is deciding upon a dermatologist in South Florida and wants to be assured that they will have a doctor and his staff that truly cares about them and will come through in ALL situations..Will find no other centers that even come close to Boynton Beach Skin. I know this for a fact because the dermatologist my mother went to for almost 20 years refused to see her in her most dire time of need…ONLY Dr DeVoursney and his remarkable staff were there for her…enough said!
Rick Scott